1/4 Twist Lock
The comfort twist locking knobs only require a 1/4 turn to lock and unlock each section.
3 Angle Options
The tripod legs can be adjusted to 3 different positions based on the terrain you're working on.
Removable Center Column
The reversible and removable center column will allow you to take creative low to the ground shots.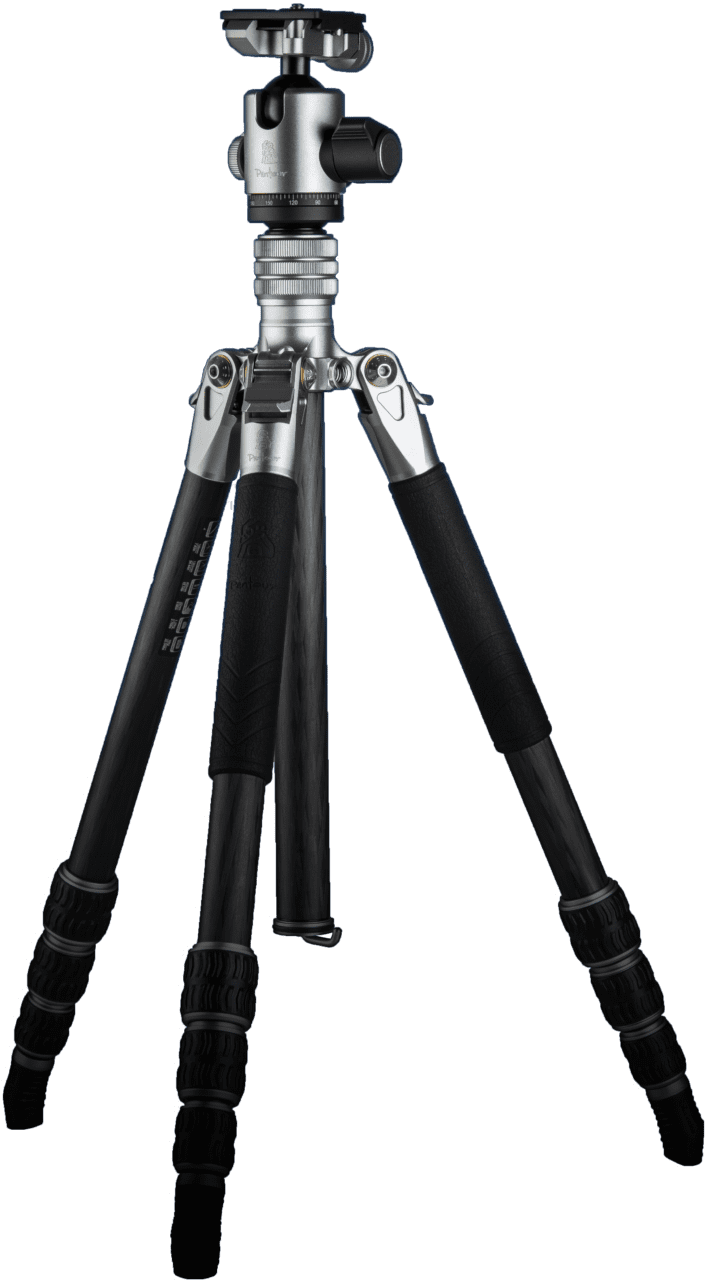 Damping Knob
The damping knob allows you to easily move the camera without having to waste time adjusting any knobs.
Titanium Spikes
The tripod legs have hidden titanium spikes providing strong support on slick surfaces.
100% 1K Carbon Fiber
1K carbon fiber is lighter and stronger than the ordinary carbon fiber tripods in the market.